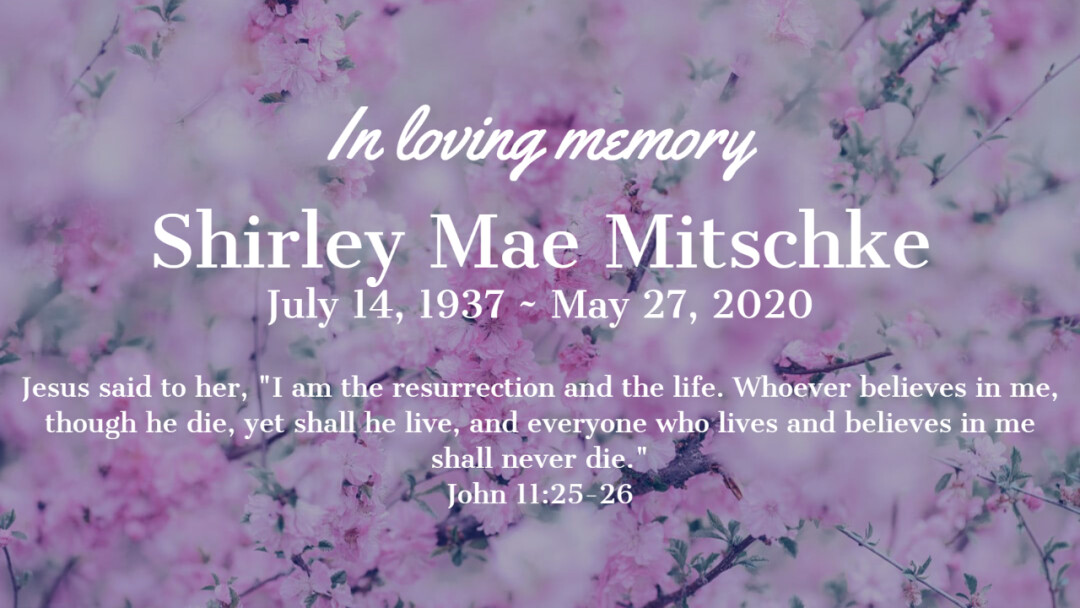 On June 6, 2020, we gathered to remember and honor our beloved sister in Christ, Shirley Mitschke. Due to the coronavirus pandemic space in our sanctuary was limited.
At the request of the family, we are posting the memorial service for friends and family who we unable to attend the service in person.
We pray that all who mourn and grieve are comforted by the promise of resurrection and the fact that Shirley is enjoying eternal life with her savior Jesus.