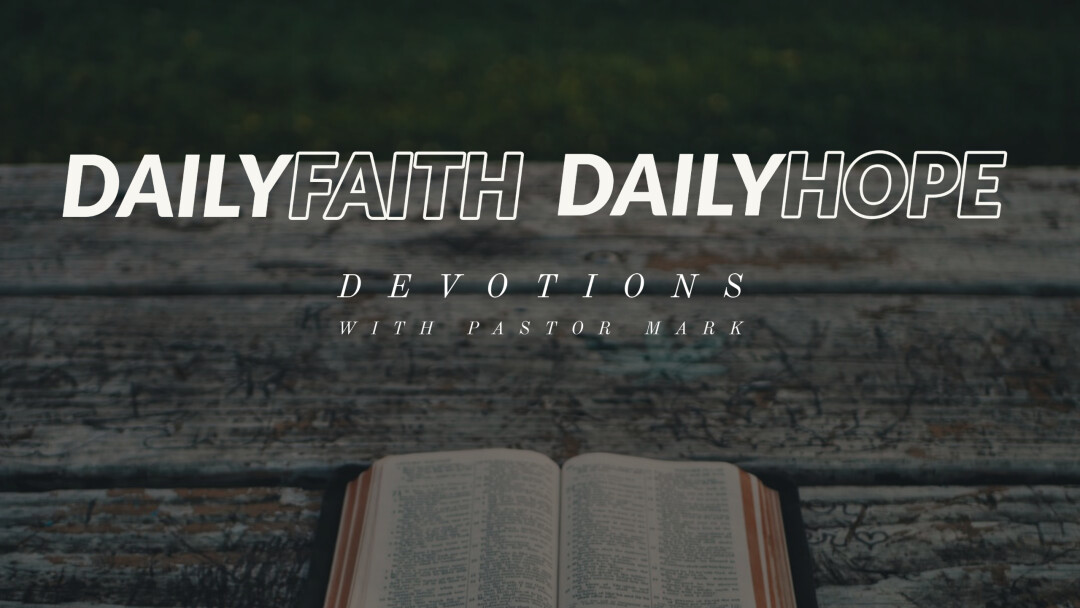 One of my favorite verses in the Bible is a question from God to Abraham and Sarah.
Sarah and Abraham are struggling to believe God's promises about the future - in fact, Sarah even laughs them off as being too ridiculous.
God's response to the laughter and the doubt is to ask this rhetorical question: "Is anything too hard for the Lord?"
It's a great question, isn't it? It causes us to stop and think about what we really believe about God. Most of us believe that God can do anything, but we so often "laugh it off" like Sarah with our actions don't we?
When we think about the future it is so easy to be overwhelmed and to have doubts about what God could do. What could God do about this relationship? What could God do about my job? What could God do about my family? And the questions go on and on.
Just like Abraham and Sarah, we need a reminder that nothing is too hard for the Lord. When we believe that nothing is too hard for the Lord, our hope is restored because it rests on Him and not on our circumstances.
One of my favorite Bible translations translates this verse this way: "Is anything impossible for the LORD?" ‭‭Genesis‬ ‭18:14‬ ‭NET‬‬
We know what Jesus says about this right? All things are possible with God.
I love this question because of what follows. God restates His promise to Abraham and Sarah and promises them again that Sarah will have a son. God reminds them that nothing is impossible by reminding them of the promise He will keep for them.
In 2 Corinthians Paul reminds us: "For every one of God's promises are "Yes" in him." ‭‭2 Corinthians‬ ‭1:20‬ ‭NET‬‬
We have the assurance of hope in the future because nothing is impossible for our God and in Jesus all of God's promises are Yes.